Transpositioner (Transpositions) two-persons show at plan.d, produzentengalerie, Düsseldorf, Germany 2016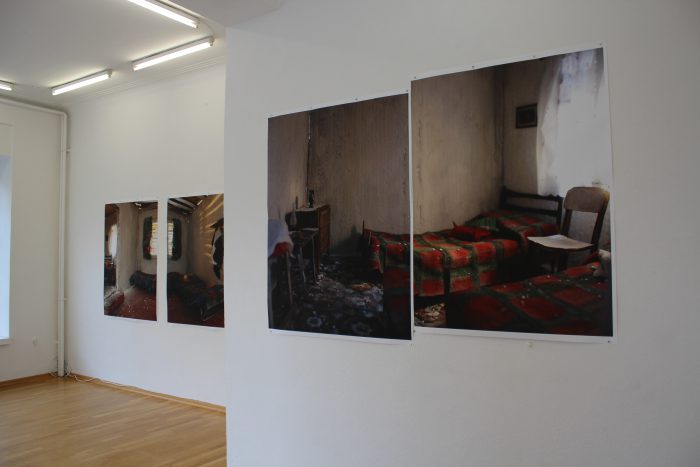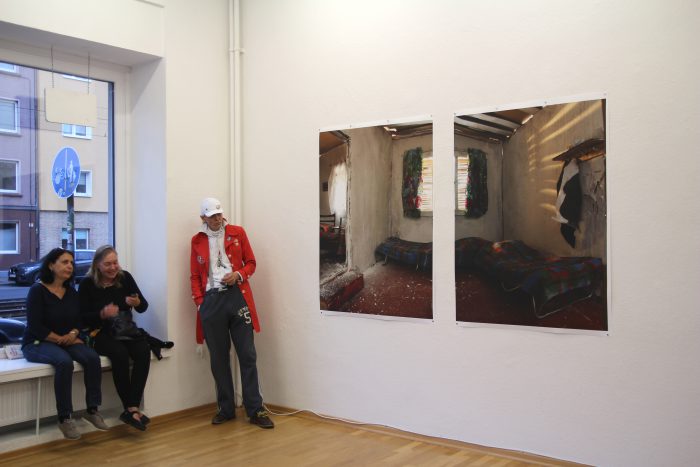 Photo credit: Maria Lentzen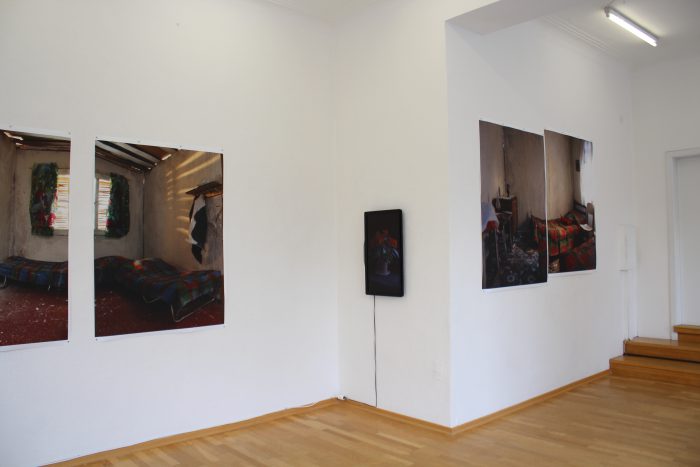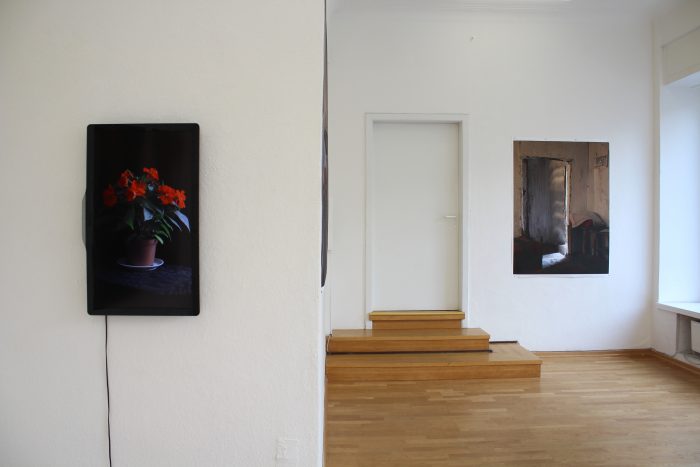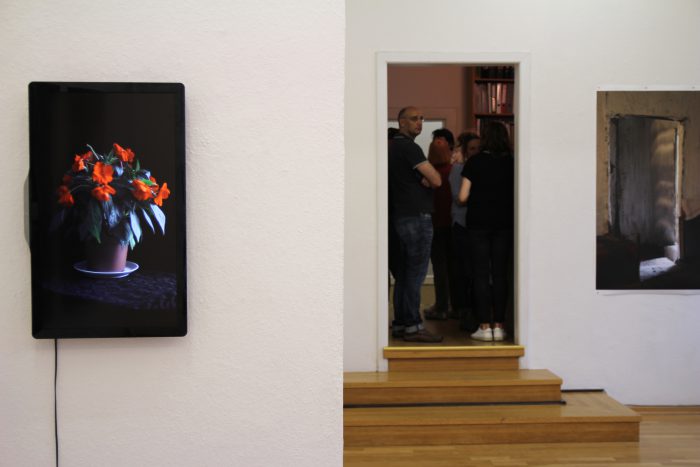 Watch video on screen (6 sec loop)
Photo credit: Maria Lentzen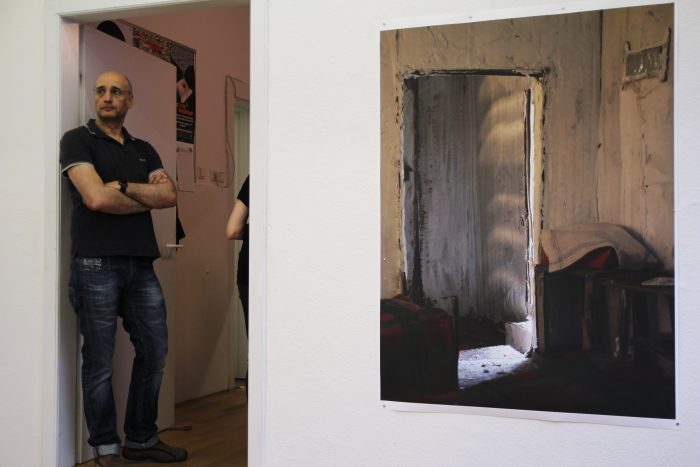 Photo credit: Maria Lentzen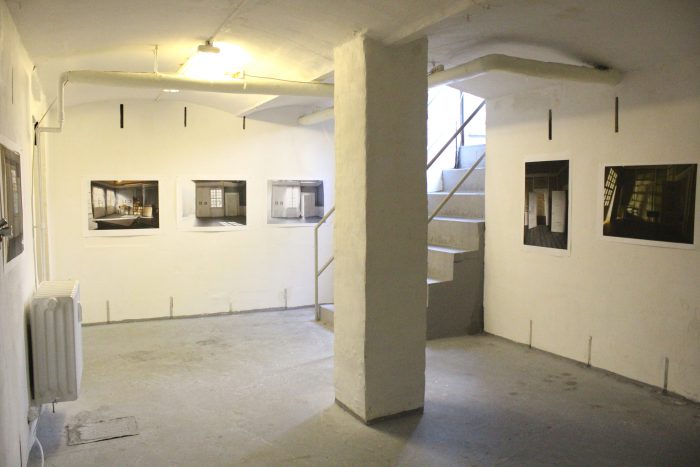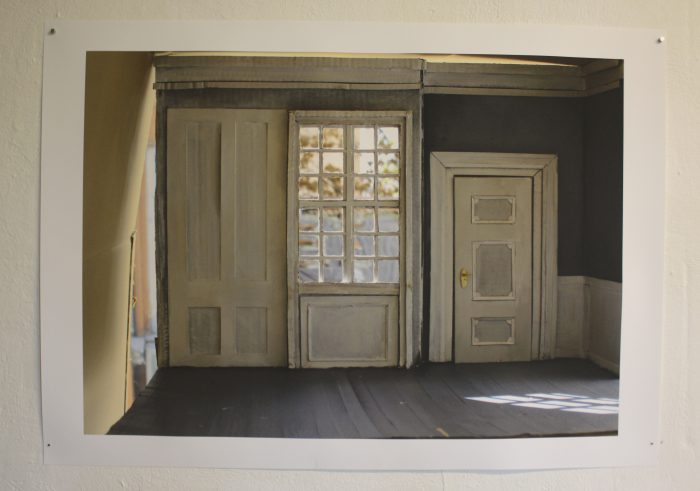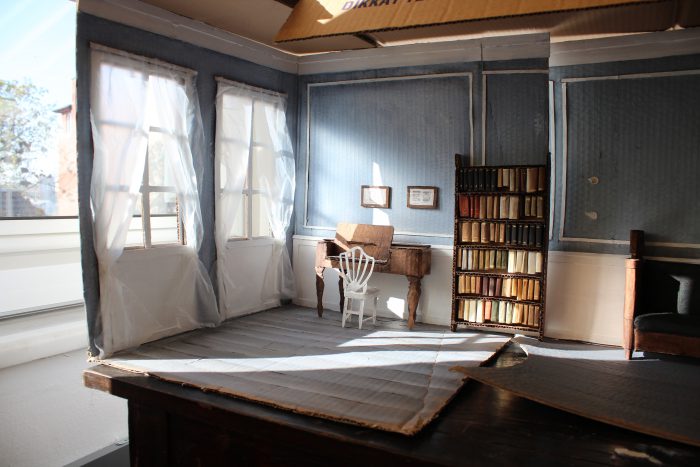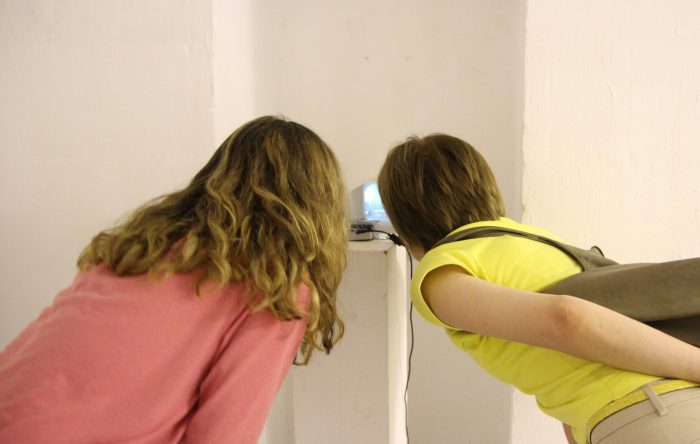 Photo credit: Maria Lentzen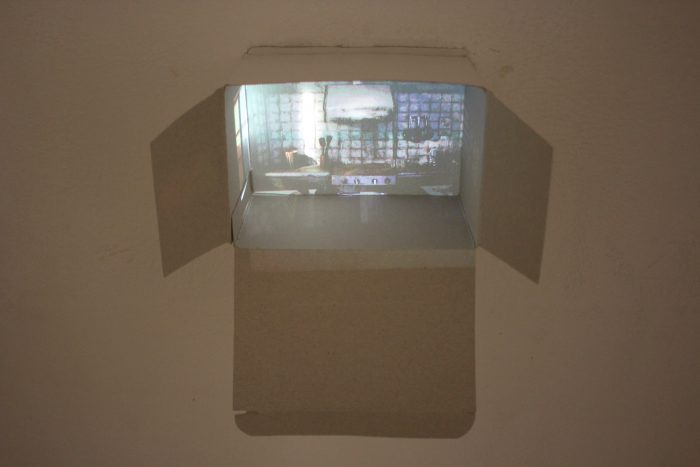 Watch video projected inside cardboard box ( 4 min 11 sec)
Photo credit: Maria Lentzen
Exhibition Text
The different spaces encountered in my works come from places that I have a relation to; places charged with personal stories and memories, that exist or have existed. At plan. d. I am showing fragments from different projects, giving them perhaps new meanings and interpretations as they coincide.
Salamina is the name of a Greek island where my parents bought a small house sometime around 1975. It was a demolition contract, perhaps one day to be restored and transformed into a home. Growing up in Sweden I travelled to Salamina almost every summer with my parents and stayed in this house, sparsely decorated while wedding gifts were stored in boxes for the future. But the family dream to restore the house was never materialized and the last summer we stayed there was in the late 1980s. The house has been left abandoned ever since and the boxes still remain unpacked. The photographs Salamina 1- 5 are taken inside miniature reconstructions of this house. They are made from old cardboard boxes, plastic bags, textiles, plaster and painted with acrylic paint.
Vilhelm Hammershøi was a Danish painter. At the turn of the last century he made a series of interior paintings of his apartment in Copenhagen. The paintings exist in many variations; sometimes the light change or a chair is moved to a different position. Often his wife appears in these interiors, reading a book or standing by the window. During an artist residency in Istanbul I tried to recreate the different spaces from his paintings, using old cardboard boxes that I collected in the city. These constructed miniature rooms where placed in relation to the space where I was living in Istanbul, finding coincidences and contrasts between interiors and exteriors, light and position.
The miniature spaces that I construct are all discarded or reused and transformed into new spaces and projects. What remain from each reconstruction are solely the photographs and animations recorded inside them, creating new images, new memories.
Save
Save
Save
Save
Save
Save
Save
Save
Save
Save
Save
Save
Save
Save
Spara