A conversation between me and my late parents. Memories and fragments put together to form a trialogue stretching over distant places,  before and after my parents' passing away.  About food, love, death and war in my parents' unique combination of Swedish, English and Greek. Different roles are made visible, such as my father's alienation in Sweden, my mother's connection to the same country, and my own role in between. The performance as an attempt to revive, what I would like to call, an extinct language.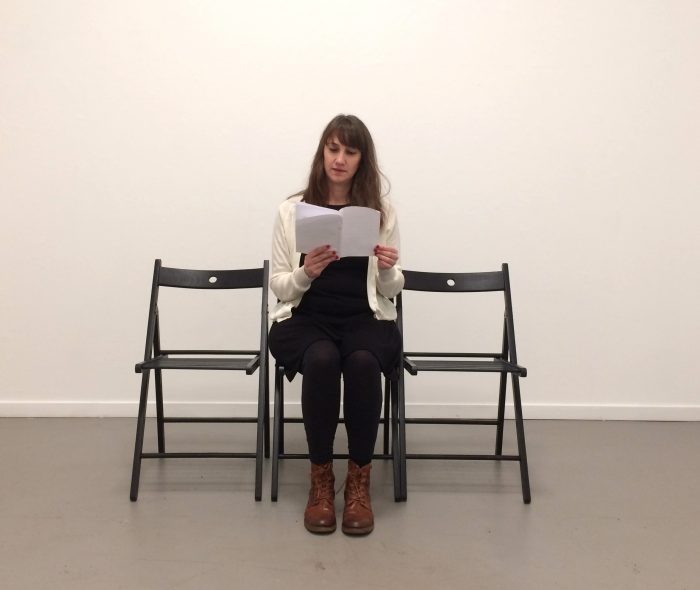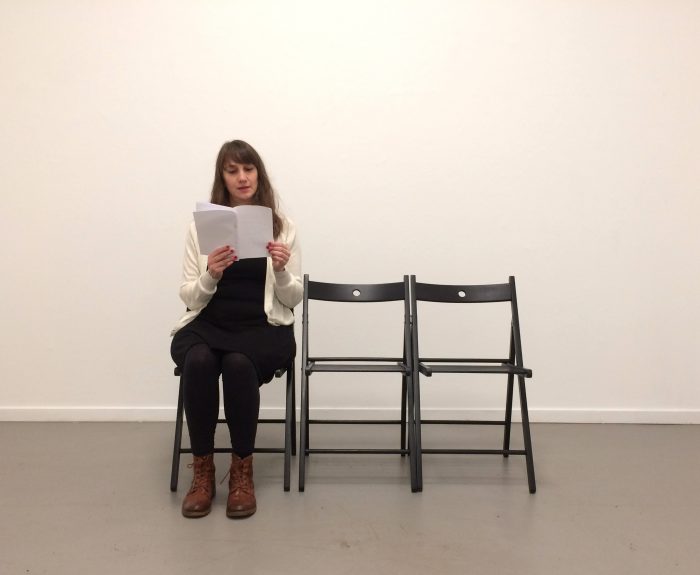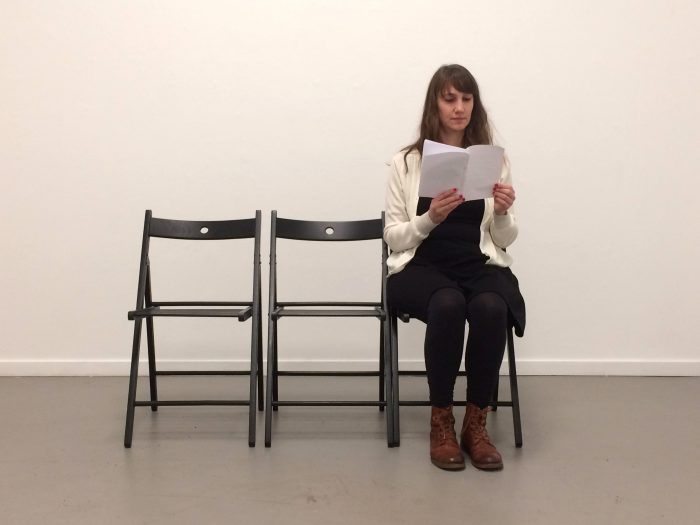 Short text extract:
Mamma: It was a wonderful sommarkväll. The fåglar they were singing lika bara den and it was so varmt outside that även pappa was wearing skjorta with short μανἰκα, ten o'clock på kvällen. 
Just en sådan kväll sitter pappa och jag på altanen och dricker hemgjort vin med Pepsi. 
Pappa tittar ut över skogen och säger:
It is like a paradis ikväll. 
Och jag ser att han gråter. 
Pappa säger: I will tell you en till ανἐκδοτα and then I will go to sova.
–
Jag är hemma i huset på Ekegården och plockar bland pappas saker när en granne knackar på och beklagar sorgen. Det är få som knackat på dörren under de nästan fyra år som pappa bott ensam sedan mamma dog, förutom hemtjänsten och jag, fast jag knackade aldrig. Öppnade bara dörren som alltid stod olåst och ropade: Hallå, Hallå! Grannen kikar över min axel och in i huset. Frågar vad pappa dog av.
Spara
Spara
Spara
Spara
Spara
Spara
Spara
Spara
Spara
Spara
Spara
Spara
Spara