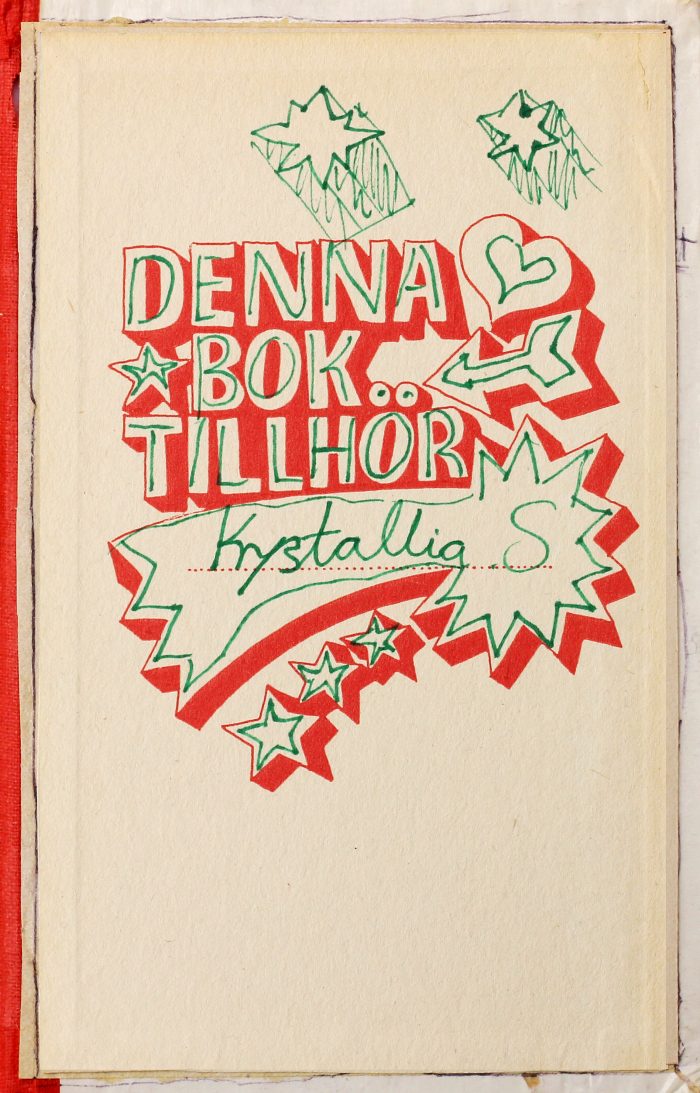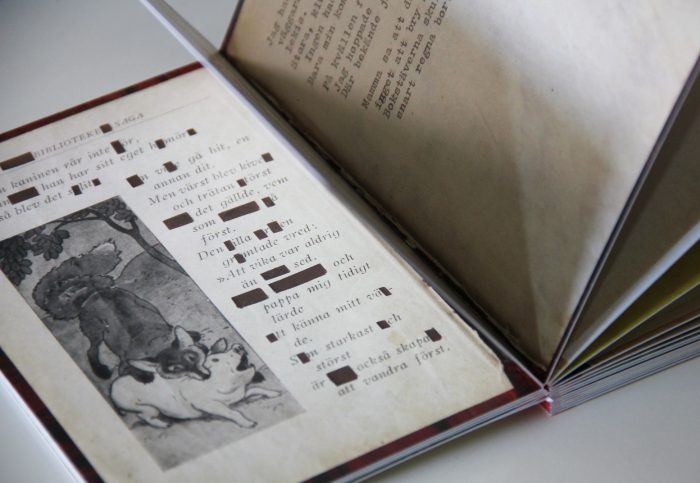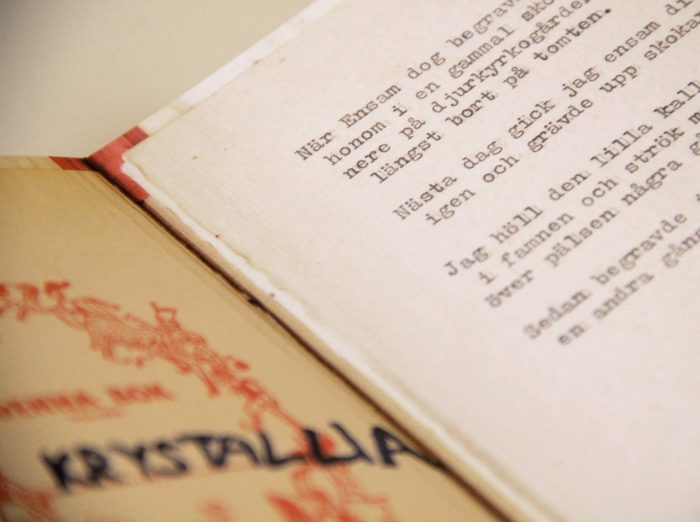 Denna bok tillhör Krystallia S / Insidor utsidor – en bok av böcker och andra berättelser
Lyssna på samtal om boken från Komedianten 28 november 2018 med Åsa Elieson och Felicia Stenroth, Magnus William-Olsson samtalsledare.
(This book belongs to Krystallia S / Insides outsides – a book from books and other stories
The book consists of a series of interactions made inside old children/teenage books. Many of these books I read myself as a child and they contain traces from the same period such as names and rough sketches. Today, many years later, I have cut and pasted inside the same books. On some of the empty pages I made contributions as short texts written on an old type-writer, bringing to light my own experiences from childhood and growing up. I have also cut into some of the original texts, using letter by letter to create new texts. Well-known images and texts have been broken and fragmented to give space to personal experiences. On some pages I have added drawings of trees in various relationships; lonely trees, trees occupying space, trees giving space to others. My aim with this project was to place my own experiences next to well-known images that surrounded my self and other children of the same age as we grew up. Images that often unnoticeably functioned as norms and role models that I struggled to both fit into and break free from. The book has the shape of many connected books and book covers and can be read from two directions, without beginning or end.
Produced with support from Kulturbryggan
For sale in the shops at Göteborgs konstmuseum, Bonniers Konsthall, Malmö Konsthall, Gotlands Konstmuseum, Galleri 54 (Göteborg), Rönnells Antikvariat (Stockholm) and can be ordered at Adlibris.

Save
Save
Save
Save
Spara
Spara
Spara
Spara
Spara
Spara
Spara
Spara