Site-specific installation made from steel-wire (about 4000m)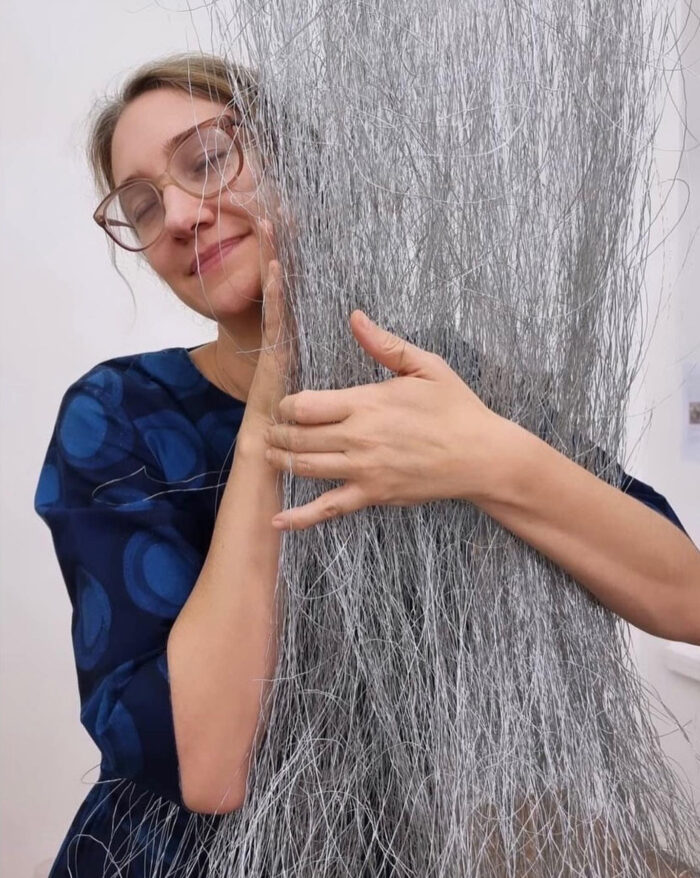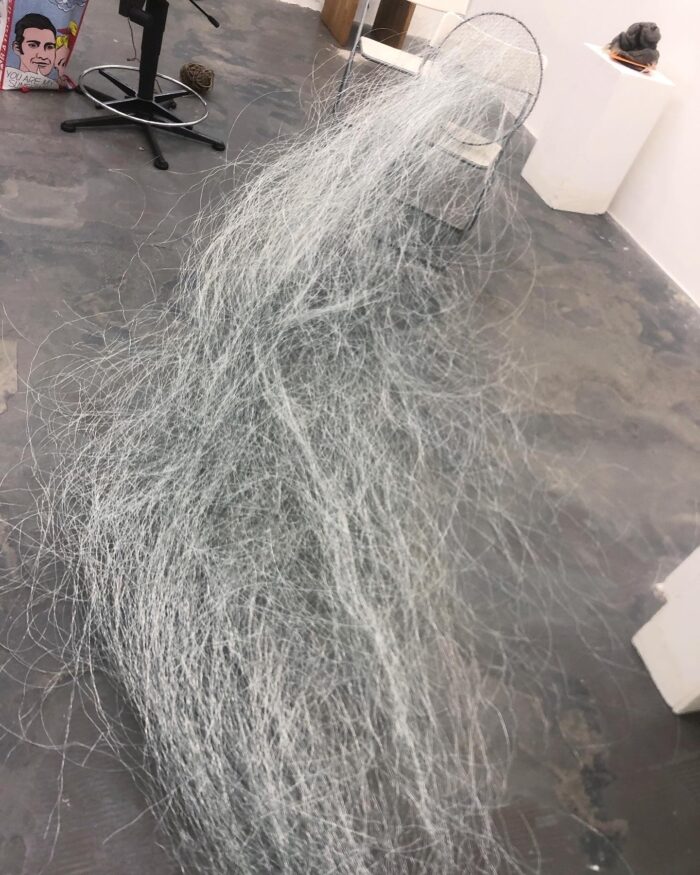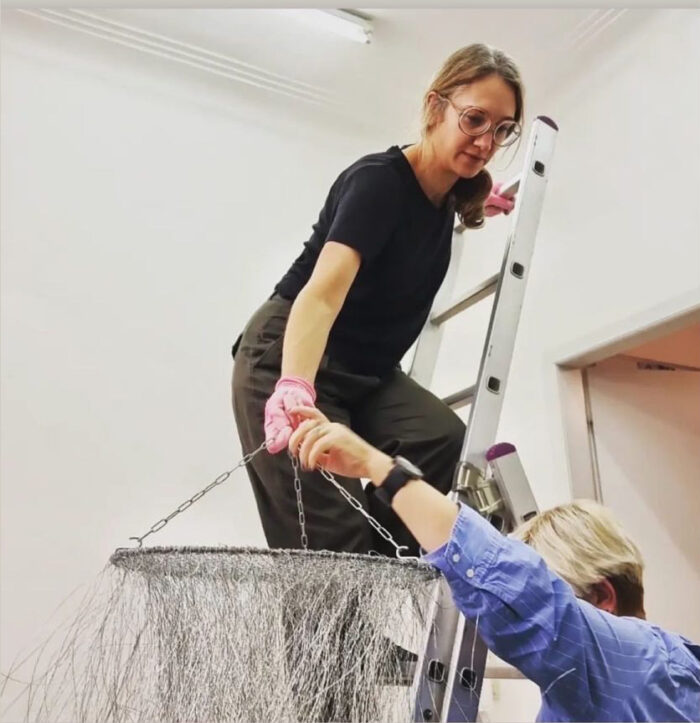 Steel wire has been a common material in my previous works. For example to build up miniature scenographies or as skeletons inside stop-motion animated characters. Last year I began using steel wire in a much larger scale. I did a site-specific installation using about 50 liters of my late father's homemade wine to create an enormous bloodstream that occupied almost a whole room. For this installation I also used steel wire to support the plastic hoses filled with wine, from the roof. The steel wire wasn't noticed by the eye, it was simply there in the background, invisible, but doing perhaps the most difficult job of all: to silently sustain the whole installation, day and night. Unfortunately a common destiny for steel wire I have come to discover.
Four years ago, at the age of 41, I became a mother. Now responsible for someone else's life and well-being. How to be a mother while at the same time continue my artistic practice with the devotion that both demand? I came to think about the steel wire in a new way. All the hard work that is done in the background, that is not seen, not noticed until one day the metal wire is broken, the mother is gone.
With this installation, built up site-specifically at plan.d. produzentengalerie, Düsseldorf I wanted to give the steel wire a more prominent role, from the background to the center of attention, not only to sustain but to shine.
Photo credit: Ana Carolina Fleming and Sabina Gavrilovic
With support from The Swedish Arts Grants Committee